$20 Emergency Limited Exam
Welcome to Family Dental of Spokane Valley! Schedule an Emergency Limited Exam for only $20! This offer does not apply to patients with insurance.
When you experience a dental emergency, it's important to get help, fast! At Family Dental of Spokane Valley, we understand even with the best preventive care, painful dental emergencies can strike even the healthiest of patients.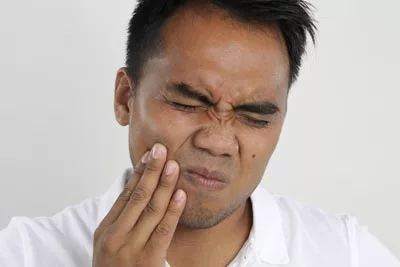 A tooth can be damaged from anything between biting into a handful of popcorn, to an injury or fall, and a painful toothache can seem to come out of nowhere. Whatever your dental emergency may be, you need to get help as soon as you can from your trusted Spokane Valley dentist. In in the event of a dental injury, sudden onset of tooth or mouth pain, and more, our expert team is here for you, offering same-day or next-day emergency dentist appointments.
Looking for the best emergency dentist near Spokane Valley, WA and beyond? Call Family Dental of Spokane Valley today to get quick, efficient care for dental emergencies.
We provide urgent dental care to treat the following conditions:
Tooth Pain
Are you experiencing tooth pain that has lasted longer than a day or two? If so, it could indicate a more serious dental condition, one that shouldn't be ignored. Our signature emergency examinations include a thorough consultation by Dr. Ellsworth or Dr. Hill and a set of high-tech 3D digital x-rays! No matter what the problem is, we'll identify it and offer you a sound solution to address it.
Knocked-Out or Broken Teeth
Knocked-out or broken teeth aren't just cosmetic issues. They can actually lead to dangerous infections, which could affect your complete body health. If you or your child has suffered a cracked tooth, knocked out tooth, or broken tooth, call us right away! Our team can craft a custom dental crown or implant to offer a you a complete state-of-the-art tooth replacement.
Broken Dental Fillings & Crowns
Family Dental of Spokane Valley uses only the most durable, cutting-edge materials for our lab-fabricated dental crowns and fillings. Crowns replace the natural crown (white portion) of teeth that are broken, cracked, and decayed. Today's dental crowns look and feel as good as – or even better than – your natural teeth! If your dental filling or crown breaks or comes off, schedule an urgent dental care appointment right away.
Dental Abscesses and Infections
Painful dental abscesses can occur when infections develop just below the gum line and go untreated. During your emergency dentist appointment, our dentists will assess the infection to determine the cause and recommend a treatment plan, which may include an emergency tooth extraction or an emergency root canal, if necessary. A root canal procedure can remove the cause of the pain and stop your infection in its tracks!
Prepare For Oral Emergencies
Wondering what to do if you or someone you know has an dental emergency? For any of the following situations, you may want to take an over-the-counter pain reliever or apply an ice pack to reduce swelling:
For a knocked-out tooth, find the tooth and pick it up by the crown. Rinse your mouth and the tooth. Use gauze if needed to stop bleeding. If you can place the tooth back in its socket, leave it there. If not, keep the tooth in milk or saliva to bring to our office right away.
For a broken you should rinse your mouth, then cover the tooth with dental wax or gauze. If you can find the broken piece or pieces, wrap them in wet gauze or a wet towel to bring with you.
For a toothache, rinse your mouth with warm water. Try flossing around the tooth in case
The most important thing is to seek help as soon as possible for dental emergencies. Family Dental of Spokane Valley is here for you!
Your Top Choice for Emergency Dentist Services In Spokane Valley, WA
Family Dental of Spokane Valley is your top choice for speedy, gentle urgent dental care. Our experienced dentists can stop the pain you're experiencing, prevent any oral damage from worsening, and get your smile back on track with modern restorative dentistry solutions.
Call today to schedule your same-day or next-day emergency dental appointment!